Handmade with pure ingredients
Flower Remedies For Skin & Hair
Our remedies incorporate unique blends of floral energies that are captured from manually picked wild flowers manually. These essence hold healing properties that balances internal disruptive, negative vibrations for a therapeutic & calming effect on the skin & mind.
Sohmya is dedicated to bring carefully formulated healthy, safe and energizing skincare alternatives. Designed, tested and perfected for over 2 decades, Sohmya is the honest work of a mother-daughter duo that brought spectacular results by using the magic of flower remedies for common skin and hair problems. Non-toxic and holistic approach to skincare is at the core of all Sohmya products- "If you can eat it, you can use it".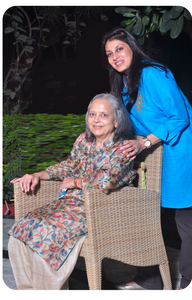 The Lavender Body Wash

A therapeutic and calming bath ritual that relaxes the muscles and de stress the mind. Enhanced with Wheatgerm Oil & Walnut Shells, it provides gentle nourishment and exfoliation for a glowing, softer skin.
Believers of Flower Power
"Highly Recommend The Product"
Being a tarot reader I feel low energies by at the end of the day.I tried Sohmya's Moringa & sea salt body scrub.Its an amazing product. Re-energises me leaving my body soft with subtle fragrance. I have made it a daily ritual.highly recommend the product.
Satbir Kaur
"Drastic Improvement In My Skin"
I recently started using sohmya products and they are fantastic. I can already see a drastic improvement and my skin has cleared up alot. Congratulations to the team for phenomenal natural products. They smell so nice and I am hoping for amazing flawless skin.
Neeta Bhargava
"Worked Wonders On My Skin…"t
Hi, I have been using Sohmya's products for a month now and it has Worked Wonders On My Skin.I find that my skin looks glowy and fresh all the time.Even the team is amazing, they listened to me patiently and suggested me the right products to use. When it comes to skin care, I would not think about any other brand but Sohmya.
Arti Mittal
"Sohmya is my daily beauty regime…"
I am very happy with all d Sohmya products...a special mention to the tea tree face wash aloe-vera face gel and the Intense pomegranate under-eye cream.. using Sohmya is my daily beauty regime...Thanku Sohmya and to Shreerupa and Mrs Malti Khaitan to introduce this to me.
Anju Bagla
"Flower Power Is Real!"
I have been using the perfect petunia face cream for about 4 months everyday. There is a huge difference on the number of blemishes and pimples I get during my cycle. I used to break out closer to my period, but now that has reduced significantly. Seeing these results, I also ordered the healthy hibiscus for my hair fall and started seeing a reduction in just a week! Flower Power Is Real! These products are not only natural but super effective.
Pitambara Somani
"Found It Very Beneficial"
I've been using products from Sohmya since quite some time now.. I'm completely satisfied with them.. especially have been using 'Salvia cream' and have found it very beneficial..my skin pigmentation has improved tremendously.
Alka Bajoria